In January 2018 we helped Vanmatic install a refurbished 1 meter table machine after some reliability issues with their current machine.

Vanmatic are a specialist automatic transmissions parts supplier who for thirty years have supplied high quality automatic gearbox parts to the UK, Europe and Worldwide. Earlier this year they came to us for help with finding a refurbished machine and to discuss an installation package with our experienced engineers which provided value for money.
Thanks to our experienced and technical engineers we were successfully able to overcome a number of challenges with regards to the confined space in the workshop area. The team also had to carry out the work within the tightest of time schedules and use specialised lifting equipment.
Please contact us for a quote today on any of the following:
Emergency call out and breakdowns
Regular service contracts & routine maintenance
Machine removal and installation
Local Exhaust Ventilation Testing (LEV Testing)
General inspection and survey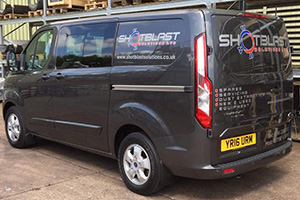 Helping you to deliver
Working in tandem with clients, our technical and experienced management team are able to create tailored packages and solutions to meet a variety of machine refurbishment, installation and performance improvement needs.