Shotblast Solutions Limited takes the privacy of your information very seriously.
This privacy policy applies to our use of any data collected by us or provided by you in relation to your use of the website.
Scope of this Privacy Policy
This privacy policy applies only to the actions of Shotblast Solutions Limited with respect to the website. It does not extend to any websites that can be accessed from this website including, but not limited to, any links that we may provide to social media websites.
How we collect data
We collect data in the following ways
Data is given to us by you; and
Data is collected automatically
Data that is given to us by you
Shotblast Solutions Ltd will collect your data in a number of ways for example;
when you contact us through the website by telephone, email, post or through any other means. In each case, with accordance with this privacy policy.
Data that is collected automatically
To the extent that you access the website, we will collect your data automatically, for example;
We automatically collect some information about your visit to the website. This information helps us to make improvements to the website and the way you use and interact with the content.
Keeping data secure
Shotblast Solutions Ltd cares about the security of your information and uses all commercially reasonable safeguards to preserve the integrity and security of all information collected through the service. However, Shotblast Solutions Ltd cannot ensure or warrant the security of any information you submit. Any transmission done is at your own risk.
Our general email enquiry forms are not sent via an encrypted channel. For this reason we ask that you do not include confidential information when using them.
Sharing Data
We may share your information in order to provide products or services you have requested (for example, we may use third parties to provide some of our services or to provide services to us) or where we are under an obligation to disclose information.
Your rights
You have the following rights in relation to your data:
Right to access – the right to request (i) copies of the information we hold about you at any time or (ii) that we modify, update or delete such information. If we provide you with access to this information we will not charge you for this unless your request is "manifestly unfounded or excessive". Where we are legally permitted to do so we may refuse your request. If we refuse your request, we will tell you the reasons why.
Right to correct – the right to have your data rectified if it is inaccurate or incomplete
Right to erase – the right to request that we delete or remove your data from our systems
Right to restrict our use of your data – the right to 'block' us from using your data or limit the way in which we use it
Right to data portability – the right to request that we move, copy or transfer your data
Right to object – the right to object to our use of your data including where we use it for legitimate purposes
To make enquiries, exercise any of your rights set out above, or withdraw your consent to the processing of your Data (where consent is our legal basis for processing your Data), please contact us via this email address: sales@shotblastsolutions.co.uk
It is important that the data we hold about you is accurate and current. Please keep us informed if your data changes.
Complaints
If you think there is a problem with the way we are handling your personal data, you can raise a complaint. To do so, please contact sales@shotblastsolutions.co.uk.
You also have the right to lodge a complaint with a supervisory authority, such as The Information Commissioner's Office in the United Kingdom which is accessible via the ICO website directly.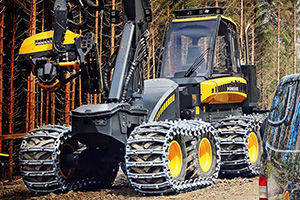 See our work for clients including JCB
Explore the latest case studies and the work we have carried out for some of our clients. Our work takes us across the UK, Ireland and into continental Europe. We have built up a strong reputation for customer service, professionalism and quality of work. We can handle small and large projects alike.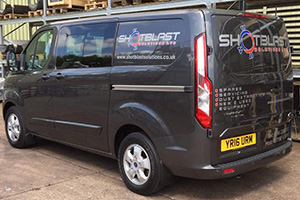 Helping you to deliver
Working in tandem with clients, our technical and experienced management team are able to create tailored packages and solutions to meet a variety of machine refurbishment, installation and performance improvement needs.