As an independent stockist, we carry a wide range of shotblast spares from some of the leading UK manufacturers with despatch available same day or next day.
Learn more about our shotblast spares for sale by taking a look at the range of parts we offer.
Where possible Shotblast Solutions Ltd uses locally based foundries or suppliers with who we trust to ensure the products and servicing we provide are of high quality and offer value for money.
Can't find what you are looking for? Need more information?
If the equipment you are looking for is not listed or you would like more information on any of the products shown then please get in touch.
Hi-Chrome Blades, Wear Plates etc
Both genuine and copy spares available for all makes and models of blasting equipment. Compressed air Blast pot spares are also available from stock. All types of delivery are available, from 3 day to same day courier.
Quality Machined Blast Wheels
Produced from cutting edge materials and dynamically balanced for optimum running performance, our blast wheels are available for most types of blast machine. A new range of Hi-Life blast wheels will be arriving shortly, please contact us for further information.
Dust Filter Cartridges and Bags
We supply one of the largest ranges of dust filter cartridges and bags in the industry. Special application filters - PTFE coated polyester, Anti Static, Flame Retardant and many others. Filter bags - made to measure for easy fitting and maintenance.
Shotblast Rubber and Polyurethane
Available in all thickness and grades, super red shotblast rubber, tan gum rubber and standard black shotblast rubber. All available in cloth or plate finish in varied widths and lengths. Polyurethane made to your requirements with a choice of shore hardness. Shotblast curtains punched and cut any size.
Brush Segments
Tufted roller brushes in all sizes and materials from quality UK Suppliers. Brush spacers, shafts, couplings and drives are also available. Please call our sales office for further information.
Motors and Bearings
Foot mounted and flange mounted motors in all kW ratings and frame sizes available from stock. EFF 1 & EFF 2 motors available with special sealed bearings for prolonged life. Geared drive motors can be supplied upon request. All types of bearings for conveyor and recovery systems in stock.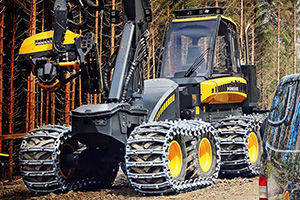 See our work for clients including JCB
Explore the latest case studies and the work we have carried out for some of our clients. Our work takes us across the UK, Ireland and into continental Europe. We have built up a strong reputation for customer service, professionalism and quality of work. We can handle small and large projects alike.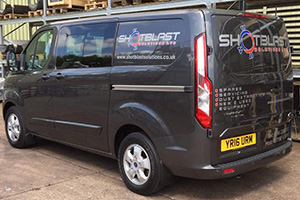 Helping you to deliver
Working in tandem with clients, our technical and experienced management team are able to create tailored packages and solutions to meet a variety of machine refurbishment, installation and performance improvement needs.